The best Black Friday and Cyber Monday deals and discounts for job seekers this year.
Wondering where and what are the best Black Friday deals this year for job seekers like yourself?
Not at Amazon, Walmart or Best Buy, that's for sure.
I compiled this list of special deals into categories to make them easy to browse and compare.
I used to think that Black Friday was only an American thing, but now there are sales in Australia, South Africa, Ireland, India and more.

I'll keep adding more deals as I hear about them. Come back here every day through Cyber Monday (December 2nd) to see list updates.
If you know of a deal for job seekers, recruiters or employers that's not yet listed, post it in the comments, ok?

Latest update: Nov. 21st, 2019
Hottest Black Friday Deals for Job Seekers
Resumes, Cover Letters, LinkedIn Profiles
#blackfridaydeals are coming starting at least 50% off! #Resumes, cover letters, thank you letters, forms, follow-up letters, and much more. Visit prepareforajob.com
I know you know somebody who hates their job!
Let's change that and get them application ready!
10% off #blackfridaysale – msg us at link in bio and mention savings code: BLACKFRIDAY
$25 resume critiques and revisions. November only! 2 free revisions after completion.
Every Friday is Black Friday for resume writing services with us!
Don't walk into 2020 with an ineffective resume, contact us!
Email: 1professionallyyours@gmail.com
Facebook page: facebook.com/professionallyyours1
Did you know that if your CV is not ATS friendly it might get rejected by a computer when applying online?
Get yourself a CV design for only R89, visit http://studentcycle.co.za / WhatsApp 0659765806 for more info
Black Friday Offer
From now until 1st Dec we will complete any CV for just £15.
Get ready for 2020 now!
A follow and RT will also give you entry into our draw for:
A full CV/cover letter writing service
A fully prepared LinkedIn profile
The Marginal Gains book
Unemployed Graduates, I got your back!!!
Both 25% off and a Free CV review for only 5 days.
WhatsApp 072 806 9092 for more.
Special is only at @ProVisionsBooks and you can visit http://rurl.co.za/graduatepack to order a copy.
PRE- BLACK FRIDAY SALE!! Customised CV's for ONLY €15!😍 dm us today and get your new cv within hours!!
Recruitment
New Clients pay only 10% recruitment fees with a 9 month guarantee for November & December 2019
What we deliver is not just great candidates & a fast service, but a whole experience!
Career Development
Only one week left for EARLY ACCESS to Black Friday! Start your dream career in 2020 💪
Enroll in ANY foundation course with our lowest deposit + lower monthly payments), and get a FREE specialty course
Our #blackfriday2019 offer is live. It's your chance to boost your IT career. Up to 50% OFF for all Microsoft Courses available in the Mentored Learning classroom. Click below to know more!
Considering a blockchain job? Here's why you should.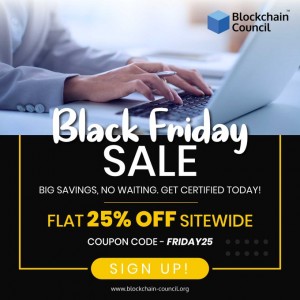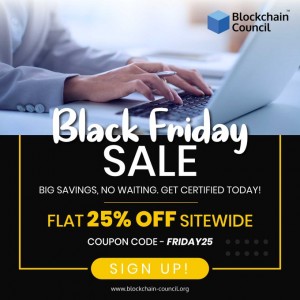 #BlackFriday comes early!!💥💥
Get Flat 25% off on all our certifications & training.
Use Coupon Code 👉FRIDAY25 to avail the offer.
Grab the offer before it ends and get ahead in your career in Blockchain technology.
Find the Best Exam Dumps deals on this BLACK FRIDAY SALE and make a good Startup for your Good career. Stay updated at @ http://ExamArea.com
Business Cards
Not sure you need any? Here's Why Job Seekers Need Business Cards.
Vistaprint: Black Friday Starts Now.
Up to 50% off everything. Use promo code NOVEMBER19.
Don't let a food coma stop you from enjoying Black Friday and Cyber Monday with Zazzle! Start making a plan to find the best deals this holiday season!
(November 26th & December 2nd only)
What others are saying
Question of the article
What's your craziest job search or work-related Black Friday story? Tell us in the comments.
Bonus: Three tips for turning Black Friday into Job Search Gold
Subscribe to JobMob via or email and follow me on Twitter for hot Black Friday deals that can change your career.