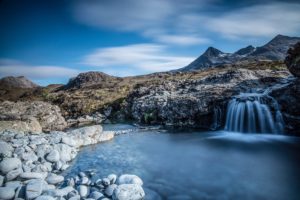 As a new decade approaches, it is a good time to assess, and if need be, rejuvenate your executive resume story.
Executive resume writing is not just about tightening up your career brain dump and interjecting the right keywords like 'strategic leader' or 'shareholder value.' It's also not just about using power verbs like 'transform' or 'spearhead.' While having certain keywords and amped up verbiage to introduce achievements is important, those methods alone do not a resume strategy make.
Here are 5 tips to consider as you prepare to assess and rejuvenate your executive resume story, increasing the odds of attracting your next great opportunity.
1. Write Your Executive Resume Like a Good Book
In addition to keywords and muscular verbiage, a well-formed executive resume is a story, with the nuances and intricacies of that last good book you read. Moreover, it is imagistic, with clear, sharp language that reveals the essence of singular initiatives within the larger initiatives.
For example, don't just write that you

resolved a financial issue.

Instead, say that you whipped the numbers into shape.
Don't just say that you originated a goal-focused business plan.
Instead, write that you drove burgeoning operational performance with a 28% productivity uptick and near 100% accuracy while slashing turnover to <3% amid migration to new company platform.
2. Underpin Each Outcome with Your How
But how did you do those things? Why should the hiring manager or executive recruiter trust that you are capable of repeating these same types of initiatives and achievements for them? Delving deeper helps prove the leadership, problem solving, critical thinking, influence, etc. capabilities you used to deliver these outcomes.
You whipped the numbers into shape by shifting the focus to one of profitability and implementing essential changes in staffing, pricing strategies and financial reporting.
You drove burgeoning operational performance by orchestrating a culture of process excellence and improved morale after assessing team members' strength, then authoring and implementing increased capacity model that included team restructure and talent reallocation.
3. Cement Your Personality Bricks With Meaningful Mortar
Moreover, it's about building the blocks of your go-getter, relationship and leadership savvy, brick by brick.
You say that you turned a last-place sales account into a top-tier contender in 18 months by snagging significant market share in >7 major categories.
But you also weave in your personality; you resuscitated relationships that were on their last breath, vigorously reengaging key client stakeholders and reconstructing relationship bridges between several organizations critical to the initiative's long-term success.
Rather than writing,

bottom-line focused leader successfully achieving marketing and sales objectives …

You sell your

reputation as a leadership catalyst, transforming businesses when they are floundering.
In addition to my own opinions, I reached out to two executive resume writing colleagues for their top executive resume strategy tips for 2020.
4. Demonstrate Demographic Agility
Any good story is written with a writer's understanding of their ever-evolving audience and this is particularly top of mind as we transition into a new decade.
"In 2020, executive resumes need to accentuate relevance to changing consumer demographics and multigenerational workforce. Beyond corporate governance tied to results (i.e., return on investment, business expansion, M&As)–it is imperative to speak to achievements that showcase an executive's ability to navigate change and keep the company profitable both in financial returns and brand relevance equity."
Rosa Elizabeth Vargas
Certified Career Management Coach
Certified Resume Writer
5. Connect the Dots for the Reader
Have you ever stepped into the middle of a storied saga where the relationships between characters were well established and their out-of-context references to past scenes left you confused and frustrated? This next example illustrates the importance of context in writing your resume story.
"Too often executive job seekers and careerists write resumes from a perspective of 'I know this, so everyone else must know this, too' or 'the person reading the resume will know what I mean.' Neither perspective is true. Connect the dots for the reader. Until a potential employer understands why what you have done is important TO THEM, they will have difficulty seeing the value in past accomplishments. Being able to connect that value directly or indirectly to the bottom line is a sure fire way to spark a conversation."
Dawn S. Bugni, CMRW, MRW, CPRW
Certified Master Resume Writer
Certified Professional Resume Writer
Master Resume Writer (emeritus)
www.write-solution.com
---
I am a master resume writer with 20 years' experience in the resume writing trenches. No insta-resume service here. I built my story from ground up, living and breathing resumes, full time, self-supporting, and not as a side gig. My clients hire me for the highly consultative, thoughtful approach to resume writing. Contact me at jacqui@careertrend.net to discuss how I can help shape the stories (executive resume, bio, LinkedIn, elevator pitch, etc.) that will accompany you through your next career evolvement.