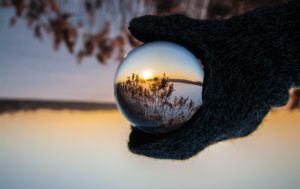 This post was inspired after an executive called me the other day, inquiring if he should invest in my executive resume writing service. He indicated he wished he'd 'found me' earlier, after having only recently invested thousands of dollars in another resume writer. Think, buyer's remorse; he wished he'd researched more deeply before taking the leap.
======
Researching an executive resume writer is essential to meaningful results. First and foremost, look for experience — someone who can view YOUR experience through trained eyes, someone who has listened to 100s of executive stories over the years.
Someone who has wisdom, and vision.
This likely will require digging deeper than keyword searches and who pops up on the first page of google. It also may mean trusting your gut, based on asking the questions important to you. Finally, it is about listening, intently, to what the executive resume writer is saying – and hearing also what they are not saying.
###
I am a master resume writer with 20 years' experience in the resume writing trenches. No insta-resume service here. I built my story from ground up, living and breathing resumes, full time, self-supporting, and not as a side gig. My clients hire me for the highly consultative, thoughtful approach to resume writing. Contact me at jacqui@careertrend.net to discuss how I can help shape the story that will accompany you through your next career evolvement.
This post originally appeared on LinkedIn.
Image credit: Unsplash.com